We chose to start this journey by taking the following steps:
1.  Talked to the kids about values and what they value.
2.   We (the parents) discussed our value systems and identified five core values (or, perhaps value families) that we would like to focus on as a family.
3.   Planned an initial approach to living our values daily from both a monthly and weekly approach.
4.   Talked with the kids again to have them provide input to the weekly goals we, the parents, set.
In the first step, I (mom) took charge of the conversation, mostly due to my educational/professional background (you can read more about that in the upcoming post, "Meet the Families") and because my husband tends to talk about values from a big, historical perspective that little minds have a hard time wrapping themselves around 😉
Good, albeit surprising, news is that we have been living our values to some extent…or at least talking about them enough that our kids picked something up.  All four kiddos identified "family" as being a value, with all but the youngest also identifying helping others (animals and/or people in need) as a second important value.  They all suggested spending more time with family and friends as a way to more purposefully live their identified values.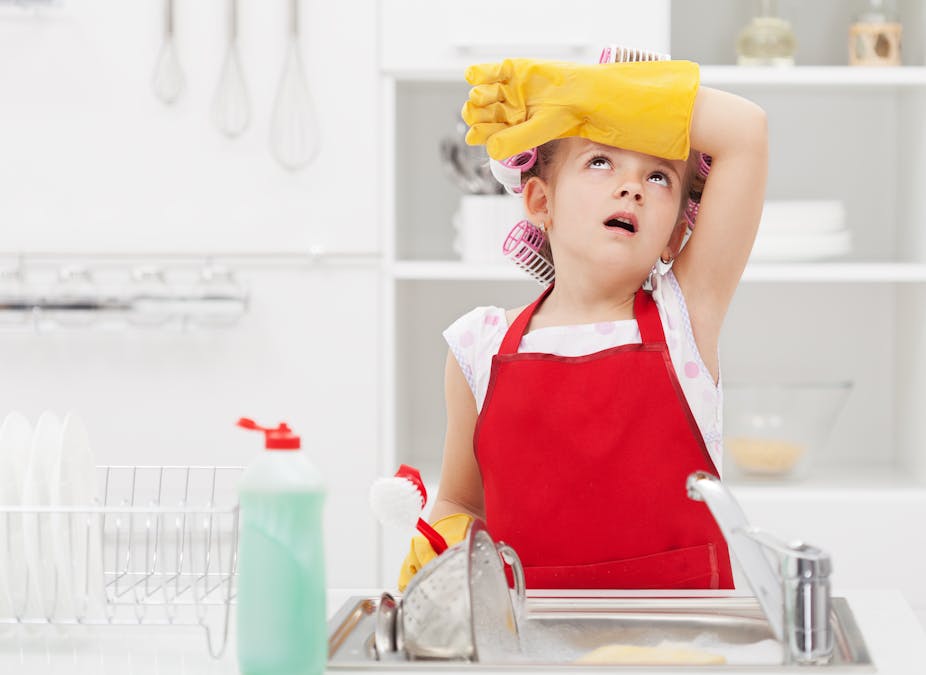 Interestingly, the two oldest both voiced some concern
over how this new family endeavor, living our values everyday, might impact or change their lives and worries over it feeling like additional chores.  To which I replied, "It should change our lives, but it should be for the better."  They seemed to buy it…let's hope I was right!
That discussion out of the way, with the kids top values identified, it was time for my husband and I to come to a consensus.  I knew it would be tough, mostly due to our differing views of the time frame in which values matter–he sees it through a historical and cultural lens while I view it through a much smaller familial lens.  So, I did what one should always do when expecting a long night of deep thought and conversation; I cracked open a bottle of rose and grabbed my favorite pen and got comfy on the couch.  Here is what we came up with, after repeated (and probably annoying) questioning on my part to encourage my husband to actually identify specifics in values and not just use overarching words like "Culture" and "Faith".  This seems to be the difficulty in discussing values, we use value-based, ambiguous words, and try to make these words hold similar meanings and intrinsic worth for everyone–it just doesn't work that way.  We came up with five core values (or value families) that we would like to instill in our children, all of which house many secondary values. The use of value families will allow us to live the values utilizing various approaches aiming at various secondary values.  Here is what we came up with:
*Kith and Kin:  family, both immediate and extended, and family of choice, through prioritizing, spending meaningful time with, and engaging in supportive relationship building.
*Learning:  structured and unstructured, critical thinking, modeling and encouraging questioning–even of authority, increasing curiosity, formal and informal educational experiences
*Duty to Community:  aiding in development of others, giving to others, identifying and using your gifts to support others, identifying needs of community and feeling empowered to do something
* Spirituality:  moral code, faith, religiosity, meaning in things greater than ourselves and awareness of our place in world
*Personal Development:  always seeking to better self, health, wellness, diet, exercise, learning, growth inwards, upwards, and outwards
With those five value families; I feel that we have more than enough to keep us busy over the next year as we attempt to live our values everyday.  Though I wanted to be my typical overachiever self and try to live each every month, my husband pulled me back to reality and suggested starting with one value family at a time and purposely implementing it for a month then reviewing and revisiting.
We chose to start with "Kith & Kin" and made the goal of spending time each weekend in a purposeful activity with our children; one in which we are completely emotionally, intellectually, and physically present in our interactions with them.  That means no phones, no movie night, no kids doing their thing while we hang back and do ours.  Not that those activities are wrong or bad, just that they were not as purposeful in supporting the value of kith & kin as we wanted.
We again went to the kids and had a family discussion regarding "what would you like mama and dada to do with you guys this weekend?"  This is a discussion we plan to have every weekend in September with the goal of creating an experience for the kids each weekend that highlights and embodies the value of kith & kin based on their input.
Week 1?  the local farm park's corn maze!
We'll check-in in about a month and let you all know how it went attempting to live the value of kith & kin purposefully this month.